Highly Personalised, Honest Service
Richmond Auto Service Centre offers our customers quality vehicle servicing and repairs with highly personalised, honest service.  We offer all mechanical services from a basic oil change, major service, fault diagnosis and repair to a free mechanical inspection.
Mechanical Repairs
Mechanics
We are a fully equipped and experienced mechanical workshop with the latest electronic diagnostic equipment. We can perform handbook servicing to maintain your new car warranty. From a basic oil change to a full service or break down repair, you will experience personalised service and real value for money. All work carries a 12 month warranty.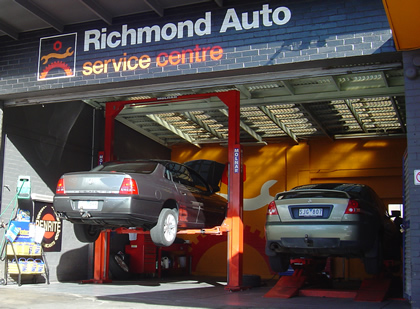 Car Diagnostics
We are equipped with the latest diagnostic scan tool device allowing us to accurately communicate with your vehicles on board computer. This allows us to service all late model vehicles to manufacturer's specifications and for you to maintain your new car warranty.
Auto Electricians
We provide a full range of auto electrical services including repair, recondition and replacement of alternator, starter motor and battery.
Brake Repairs
Brake replacement and repairs including brake disc machining, replacement of brake pads, brake fluid, disc rotors and brake sensors.
Clutch Repairs
All transmission services, gearbox and clutch repairs and replacement.
Car Exhausts
We provide a full range of exhaust repairs and replacement including manifold, catalytic converter, oxygen sensor and muffler repairs and replacement.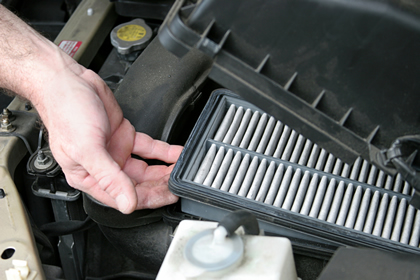 Transmission Service
We provide a full range of automatic transmission repairs, reconditioning, replacement and service.
Road Worthy Inspections
Inspection of vehicle for issuing of Road Worthy Certificate.
Pre Purchase Inspections
A mechanical appraisal of a vehicle you are considering purchasing can save potential unexpected repair costs, and can assist in your decision making process when making a used car purchase.
Drive Shafts
Also known as CV joints. These are fitted to front wheel and some four wheel drive vehicles. Supply and fit of new and remanufactured drive shafts.
Other Services
Richmond Auto Service Centre also offers a wide range of other associated automotive services, including:
door locks – repair and replacement
electrical and manual window winders – repair and replacement
windscreen, side window glass and mirrors replacement
remote central locking, keyless entry, car alarms, immobilisers installation
roof rack and towbar installation
tyre replacement and puncture repairs, wheel balance and alignment.
Automotive Air Conditioning
Air-Con Regas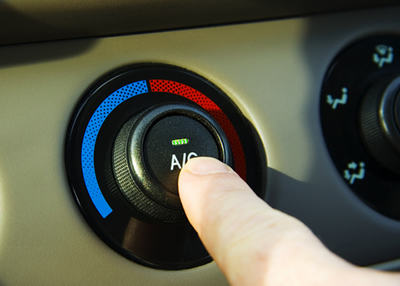 Our air conditioning technicians are highly experienced in all aspects of automotive air conditioning diagnosis and repairs and are licensed through the Australian Refrigeration Council (ARC) (RTA – AU09716).
Installation
We are able to install air conditioning systems to your vehicle.
Degas
We will safely remove refrigerant from air conditioning systems prior to repairs being carried out.
Automotive Cooling Systems
Car Radiators
We specialise in all aspects of automotive cooling and heating systems. Replacement, recore and cleanout of radiators, replacement of water pump, thermostat and hoses. Cooling fan repairs and replacement. Heater and petrol tank repairs. Expert diagnosis and repair of all overheating problems.